Sofia Vergara made her mark as the sensuous Latina on the popular show Modern Family, and since then, there has been no looking back for her. She never fails to impress us with her amazing looks, and she has been able to maintain her glam looks even in her mid-forties. We do wonder how she manages to reverse the aging clock with so much ease?
Is it the fact that she is blessed with good genes, or are there some underlying beauty secrets? Sofia admits that it does not come easy, and she has been strict about her skincare routine from her early 20's. No wonder she is paying rich dividends for her hard work early on in her career. So, we dug deep to find out exactly how she maintains her beauty. Well, we just uncovered some of her secrets that make the forty the new twenty!
SUNSCREEN IS HER BEST BUDDY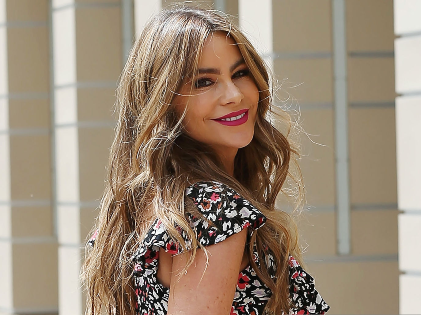 When a magazine asked the secret to her ageless beauty, she let on to her secret. It is her sunscreen that has high SPF, at least more than 50. She age-proofs her skin by ensuring to slather sunscreen every day.
Vergara always takes care to protect herself from harmful rays, and it ensures her skin against skin cancer. She even lets her readers know the secret of her amazing skin. Vergara uses Vita Liberata's self-tanner.
SHE INDULGES ON WEEKENDS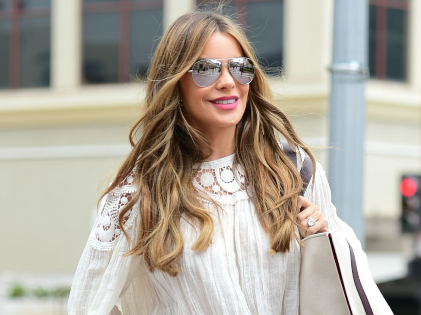 Looking at her and her tiny waist, one would think that she hardly indulges ever! Yes, she indulges in all the healthy stuff, including fruits, veggies, and fresh meats. But she never forgets to give into her indulgences too.
And she does have a sweet tooth. Although she does not make it a regular affair, she insists that she has her ice cream and eats it. Giving in to a weekly cheat can give a boost to her metabolism. And this helps her stick to her diet for the rest of her week.
SHE GOES FOR EXOTIC FACIALS
Well, it's not diamonds but gold that is a girl's best friend. If you do not believe us, ask Sofia. Yes, she often goes for exotic gold facials that are said to have anti-aging properties. The $299 gold mask Mimi Luzon 24K Pure Gold Mask helps renew cells, reduces dryness, and also improves skin elasticity, reduces dryness, and prevents the decline of collagen production, treats acne and various skin infections. Now we know how Sofia looks so radiant always. Well, gold is certainly her go-to, but there are other beauty treatments that Sofia cannot have enough of.
Before her wedding, she tried several light-based facials, such as Intense Pulse Light, which can eliminate stubborn red and brown spots that can ensure a faster cell turnover, help build collagen, and promise a lovely skin tone. Sofia's other favorite facials, such as OxyLight facial,  diamond microdermabrasion, microcurrent stimulation that tightens the facial muscles, and magic massage, helps reduce puffiness. It is said that when you go for a facial and come out of it after 45 minutes, you'll come out looking a more radiant version of your former self.
A WALK OVER A RUN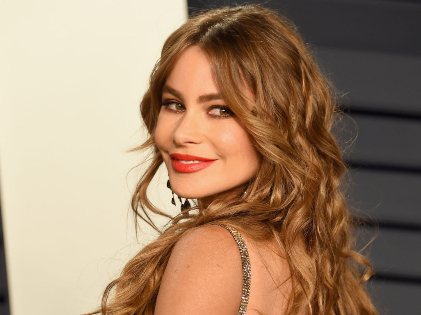 Vergara sticks to a strict workout routine too. She does not overdo it. Instead, she believes in moderation. She does not like running though, instead, she prefers to walk. She prefers to walk on the treadmill keeping it at a high incline. This helps add muscles to her legs and butt. She also prefers to spin, but walking is her perennial favorite.
It is what all of us prefer too, walking is free, easy to do and you hardly need any equipment to go out in the sun and spend some time amidst nature. And if it works for Sofia, it will work for you too. Well, it is certainly one of the antiaging secrets that keep her looking amazingly fit.
REGULAR BREAKS FROM TOP REJUVENATE
Sofia works hard at her workouts and notches it up a little higher when she is filming, but she also knows how to relax when she's too busy. Experts say that you also need to allow your body to rest to recover from the strenuous training schedules. If you are building muscles, it also helps burn more calories even when you are not working out. That is the best part of strength training.
Well, now we know what keeps Sofía having smooth and youthful-looking skin, glossy hair and keeps her in great shape as well. Wouldn't you love to steal some of her anti-aging secrets?